If you have had a chance to come by and see the show, please take a moment to sign our guest book.

You are also welcome to leave any comments about the show - maybe tell us what you liked best.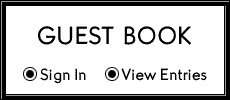 From our family to yours - Merry CHRISTMAS!



Serving Western North Carolina & Eastern Tennessee

Fox House Lights

Leicester's premier Dancing Christmas Light Display

Fully synchronized and choreographed to the sounds of the season!

Celebrating Christmas in Western North Carolina since 2006